Welcome to Department of Civil Engineering
The Department of Civil Engineering was established along with the inception of College of Engineering Trivandrum in 1939. Department has achieved manifold progress in various domains over the years and has acquired a legacy of its own. Presently, the Department offers an Undergraduate programme of intake 120 in Civil Engineering leading to the B.Tech degree and six Post- graduate programmes, leading to the M.Tech degree of APJ Abdul Kalam Technological University. Various streams of Post graduate programme include Structural Engineering, Geotechnical Engineering, Hydraulics Engineering, Geo Informatics, Traffic and Transportation Engineering and Environmental Engineering with a total intake of 108. Moreover, as the Institute is a QIP centre of the AICTE, there are 38 scholars pursuing research leading to Ph. D in Civil Engineering.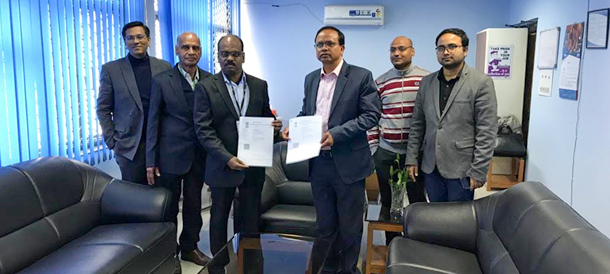 MOU between CET and Central Water Commission for the infrastructure development of
Civil Department-PG Hydraulics Lab and Geoinformatics Lab for Rs. 80 lakhs
The Department has a full fledged infrastructure system with well equipped UG and PG laboratories, five seminar halls and a computer centre. There are many clubs associated with the department established with the intention of fertilizing technical and extra curricular activities of students apart from the regular curriculum. ICI (Indian Concrete Institute) CET chapter is one among such clubs, which organizes many events which enables students in collaborating and interacting with professionals and thus aid in bridging the gap between theory and practice.