Indian Concrete Institute CET Chapter
Indian Concrete Institute is one of the leading professional bodies in India, catering to the professional needs of individuals and organisations involved in Concrete. The ICI was constituted in 1982 with around 500 members from 5 regional Centres and as of today ICI is a strong professional body having more than 12, 000 enrolled members, from 38 regional Centres in all major cities, spread across the entire length and breadth of the country.ICI works in close coordination with various Central and State Government Bodies like CPWD, PWDs, Municipal Corporation etc., for the adoption of Latest Technologies and practices in Infrastructure Building apart from conducting varieties of programs like Seminars, Workshops, Conferences, Exhibitions, etc. in the area of concrete.
The ICI chapter in CET organises various notable events throughout the year, aiming to bridge the gap between books and the field for the students. The chapter has bagged various prestigious awards including the Best Student Chapter award by The Ultra Tech Group, ICIAnnual Awards 2018 etc.
Visit Website: https://icicet.in
IGS-CET STUDENTS CHAPTER
The Indian National Society of Soil Mechanics and Foundation Engineering established in 1948. In 1970 the name Indian Geotechnical Society (IGS) was adopted. The society is affiliated to International Society from its inception. The First chapter in Kerala was formed in the year 2009. To promote closer interaction amongst geotechnical engineers spread all over the country, local chapters of the Society were introduced in 1968. IGS Thiruvananthapuram chapter is functioning under the leadership of chairman Dr. Krishnan Balan and Hon. Secretary Dr. N. Unnikrishnan. In order to motivate students to give exposure to careers and opportunities in this area and also develop leadership skills among students which will help them in their career. Student chapters provide an opportunity for Bachelor Degree students of 2nd, 3rd and 4th year in Civil Engineering and Master's Degree students of Geotechnical Engineering program. Activities such as seminars/workshops/lectures conducted by student chapters under the guidance of faculty coordinators from the Institutions/colleges and the members of local chapters will significantly help the student community. Thus students' chapters under IGS Thiruvananthapuram have been inaugurated officially on the 2nd Biennial Commemorative lecture in memory of Prof. T.S. Ramanatha Ayyar on 17.02.2018.
The IGS-CET students chapter has the following key personnel:
Dr. Bindu J - Mentor
Dr. Sheela Evangeline Y - Mentor
Mr. Manu K. Sajan - President
Mr. Jibin Paily - Vice-president
Mr. Zoheb Faisal - Secretary
Ms. Keerthi Kiron - Treasurer
INDIAN SOCIETY FOR NON-DESTRUCTIVE TESTING (ISNT)- CET CHAPTER
This interdisiplinary technical chapter for CET students is under ISNT Trivandrum chapter.
The faculty and student coordinators are from Civil and Mechanical Engg. Departments of CET.
Staff co-ordinators
Dr. Bindhu K.R. (Civil Engg Department)
Dr. Yashida Nadir (Civil Engg Department)
Prof. Sasi N. (Mechanical Engg Department)
Student co-ordinators
Senthil P Mathew (Civil Engg Department)
Pawan Jose (Civil Engg Department)
Yadu Krishnan (Mechanical Engg Department)
No. of members including UG and PG disciplines: 150. This chapter was inaugurated in 17 th August 2017.
The following programmes were conducted in CET on behalf of this chapter.
| | | |
| --- | --- | --- |
| Sl. No. | Events | Date of Programme |
| 1 | NDE Workshop | 16/09/2017 |
| 2 | Site visit to Aruvikkara Water treatment plant | 13/01/2018 |
| 3 | Site visit to Kudankulam Nuclear Power Plant | 23/03/2018 |
| 4 | NDT Workshop | 29/09/2018 |
PHOTOS
Site visit to Aruvikkara Water treatment plant

Site visit to Kudankulam Nuclear Power Plant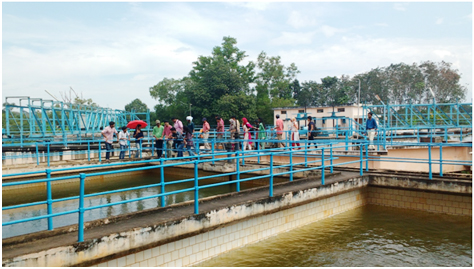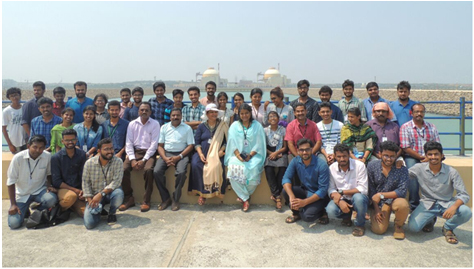 Other Responsibilities held:
Staff advisor 2011-2014
Time Table duty 2015 to 2017
Staff advisor MTech Geotechnical Engineering 2017-2019
Co investigator of the project "Performance evaluation of coir geotextiles in rural roads of Kerala" funded by Coir board, Government of India
Other Academic Activities